Research
---
SSM STEM Innovation Center
SSM STEM Innovation Center is established with a vision of our Chairman, 'Cavalier' Dr. M.S. Mathivanan, to foster excellence in teaching and learning process. The objective is to teach beyond the curriculum, impart skills and foster innovation. The activities and achievements made through SSM STEM Innovation center illustrates the distinctive impact created by SSM in the field of engineering education.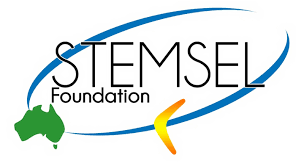 Expert Guidance through International Collaborations
A Memorandum of Understandings has been signed with STEMSEL Foundation, Australia, Electronics-Australia and Yunus Social Business Centre, Bangladesh. STEM Stands for Science Technology Engineering Mathematics and is a unique methodology of integrating the principles of science, technology, mathematics in creating engineering applications. Such international collaborations enable the faculty members and students of SSM to learn and explore latest technologies through continuous interaction with experts extending their support from Australia.
Distinctive Facilities & Unique Methodology
We have state of the art laboratory in the STEM Innovation Center, which has the hardware and software tools to provide a unique Project Based Teaching, and Learning blended with fun filled activity based teaching and learning. The distinctive hardware facility available in the SSM STEM Innovation center is based on a Microchip board called as Inventor Kit. The unique software facility available in the center like EzSystem and Core chart helps to program the microchip in a quick and easy way. The project based teaching methodology is designed for two learning levels - 1. Beginners level 2. Advanced Level. In Beginners level, the students are given hands on experience in designing and implementation of the hardware and software for simple application oriented projects like smart street light controller, washing machine controller, musical buzzer etc. The beginner's level projects are designed to learn the features of the inventor board and the programming software. The hands on experience to create working models improve the logical reasoning and programming skills of the students. The advanced level projects help students to explore current technologies such as Robotics and Automation, Data Acquisition, Bluetooth and WiFi based control, Internet of Things (IOT), Mobile Application Development etc. These projects thus help student community to enhance their knowledge, understanding and application skills.